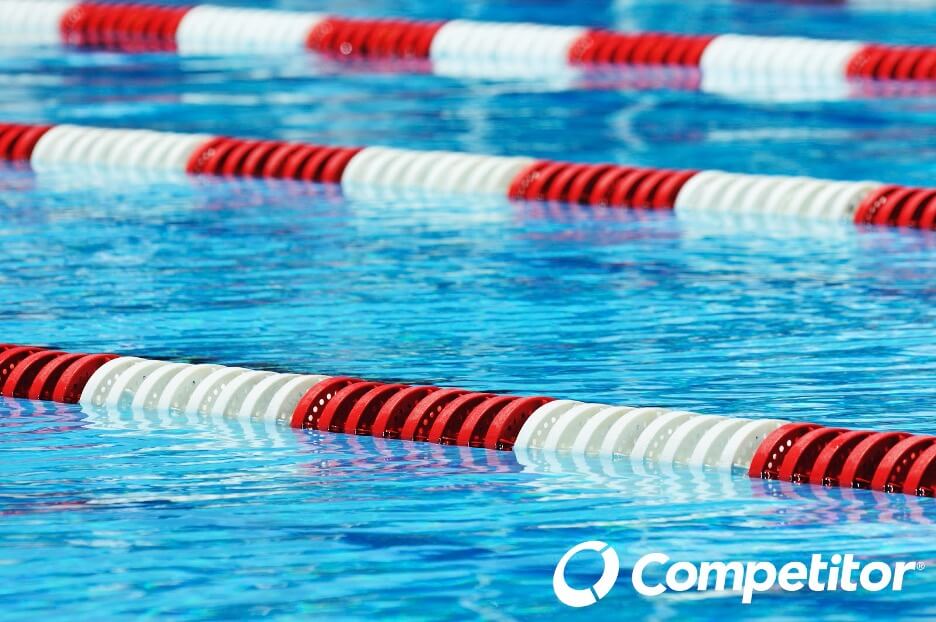 Your swimming lane lines can be custom designed to your specifications, and you can choose any color pattern you'd like. While we can't speak for other brands' racing lane lines, we've got 14 shades on our color palette. All of our colors are available for large & small discs and donuts.
But with so many color options at your disposal, how do you know what to select? Are there rules you need to follow for swimming lane line colors? Here are some general guidelines:
Follow FINA (The International Swimming Federation) Specifications
Does your pool host swimming competitions? When it comes to racing line colors, there are standards in place depending on the type of competition.
For FINA and World Cup, there must be:
Two green ropes for lanes 1 and 8
Four blue ropes for lanes 2,3,6, and 7
Three yellow ropes for lanes 4 and 5
For US Swimming, the regulations are much less strict, with colors alternating between two, typically representing the colors of the organization where the event is taking place.
Make Resurfacing Markers a Contrasting Color
The best way to clearly identify the resurfacing point to swimmers is to make the markers a color that stands out from the water and the rest of the racing lane line. That means if your swimming lane lines are a mix of blue and white, consider making the resurfacing markers a contrasting color like red, yellow, purple, or green. Stay away from shades too similar to the colors of the rest of the lane line.
Use Red for the End of Your Racing Lane Lines
To alert the swimmer to the edge of the pool and the approaching end of the racing lane, use the color red for the last 15 feet. This vibrant color (which is often associated with the action to STOP) will catch the swimmer's eye and stand out against the pool water. This creates a safer environment for the swimmer and lowers risk of potential injury.
The Most Popular Swimming Lane Line Colors
Many pool owners who don't have to follow FINA guidelines choose racing lane line colors that match their existing pool decor. But time and time again, the most popular racing line color scheme is a blue and white body with red resurfacing markers.
For pools used by swim teams, racing lane line colors often correlate to the team's colors. For example if a team's colors are green and white, they may want to focus on green and white for the swim lane lines.
Overall, there are no standard colors for lane lines. Outside of competition rules and regulations, you have free rein to customize your swimming lane lines to look exactly how you want them to look. And with a palette of 14 shades available to you from Competitor Swim®, you're sure to find the perfect color scheme for your pool.
Learn More About Swimming Lane Lines from Competitor Swim
Competitor Swim® offers a variety of options for swimming lane line storage reels. Our products are custom built by hand with pride, passion, and expertise. Every Competitor Swim® Racing Lanes is manufactured and assembled in the USA and customized for your specific needs. Contact us to learn more.