As the official partner of the NCAA, Competitor lane lines were used for all NCAA Swimming Championships in Divisions I, II, and III that were held at the Greensboro Aquatic Center in March.
Let's take a look at the NCAAs by the Number in our latest infographic: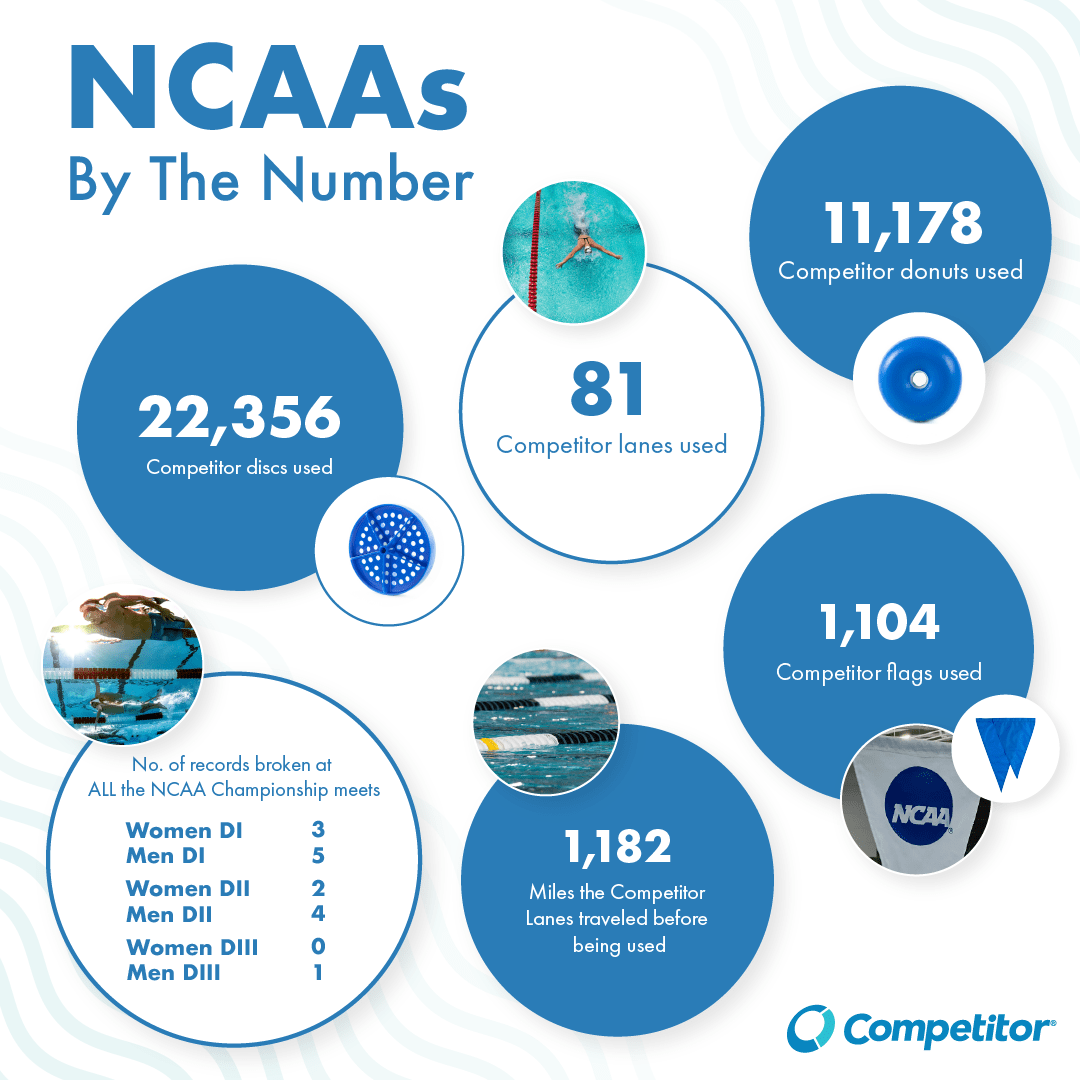 Transcription:
Competitor lane lines used: 81
Competitor discs used: 22,356
Competitor donuts used: 11,178
Competitor flags used: 1,1904
Miles the Competitor lanes traveled before being used: 1,182
No. of records broken at ALL the NCAA Championship meets:
Women DI: 3
Men DI: 5
Women DII: 2
Men DII: 4
Women DIII: 0
Men DIII: 1
Competitor lane lines have been used in NCAA Swimming Championship Meets for years, including the past four years as part of the official partnership with the NCAA. Since 1968, Competitor has been the international leader in the production of lane lines for competitions around the world. As the official lane line for USA Swimming and the NCAA, Competitor has been a part of ten of the past fourteen Olympics. Molded and assembled in the U.S., using U.S.-made components, Competitor products are durable, easy to set up and store, and are sold through distributors, licensees, and dealers worldwide. The Competitor line also includes stor-lane reels, pace clocks, and backstroke flags.