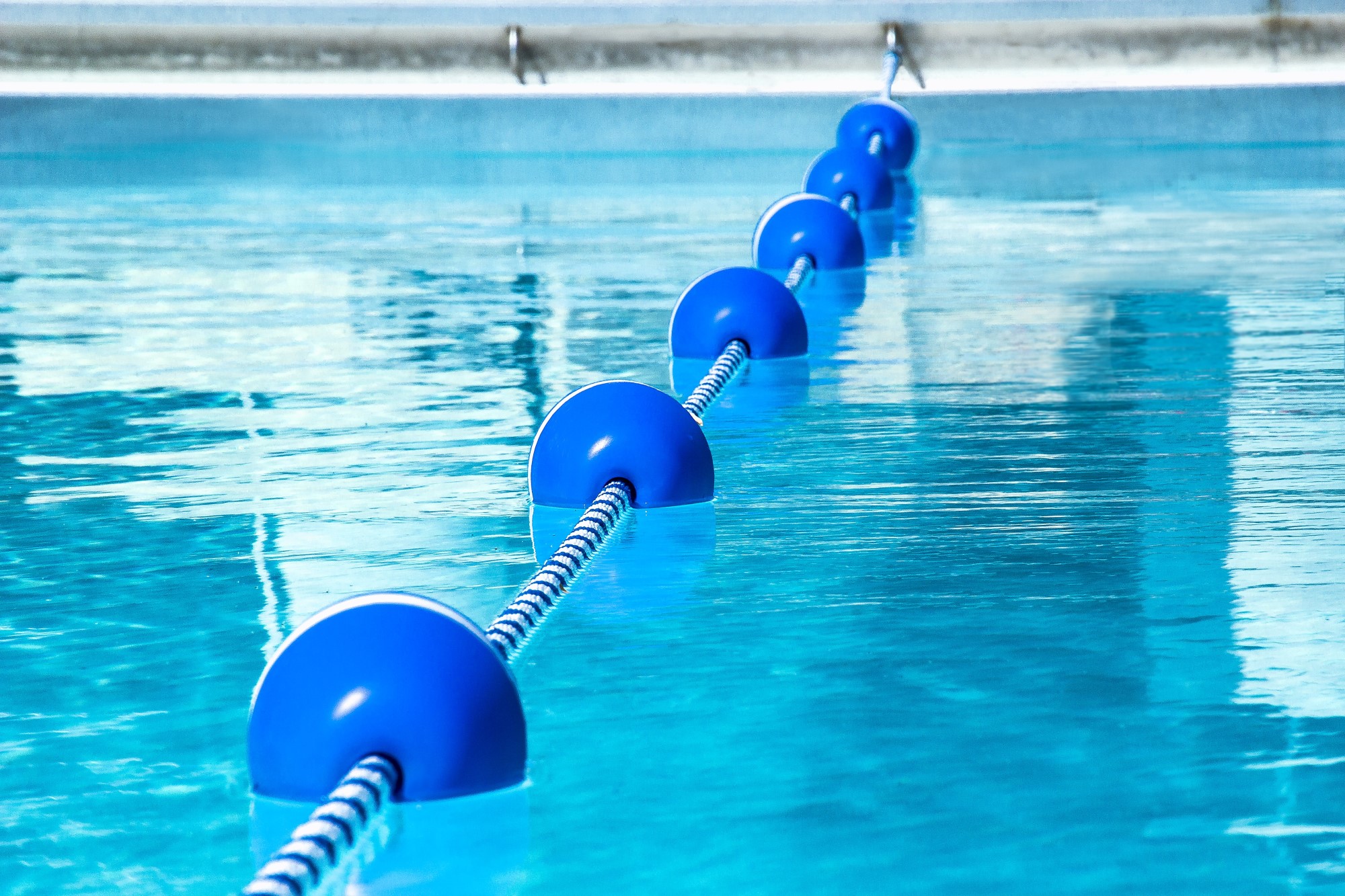 There are many reasons why swimming pool owners choose to buy pool rope floats. The primary use is for separating swim areas or other safety zones. For example, if a swimming pool has a shallow end and a deep end, the ropes and floats create a distinction between the two areas so swimmers know where the water gets deeper. This can help prevent drownings and promote safer swimming. In this situation, the ropes are designed to attach to a poolside.
Another reason people buy swimming pool rope floats, also called pool dividers, is to use them as floatation devices in an emergency situation. If an inexperienced swimmer finds themselves in a difficult situation, they can cling to the float on the rope. This can prevent unnecessary (and preventable) drownings.
If your swimming pool has diving boards, slides, or other features, you can use rope floats to mark off these areas to swimmers. This keeps people from colliding and potentially getting hurt.
Lastly, if your swimming pool hosts group classes, such as water aerobics or water polo, you can use rope floats to designate the areas for these groups. This separates the classes from other swimmers, keeping things orderly and safe.
Swimming Pool Rope Float Colors
These essential pieces of pool equipment are available in a variety of colors. It's always a good idea to purchase swimming pool rope floats in bold, highly visible colors like bright red or blue. This helps swimmers find them easier, especially in times of distress or fatigue, when time is of the essence.
Competitor Swim sells swimming pool rope floats in three color variations: blue, red, or a combination of blue and red.
Ease of Assembly
Everyone wants the convenience of easy assembly when purchasing a product. But unfortunately, not all swimming pool rope floats are created equal. Some have extra hardware and parts that make set-up more complicated. When we created our rope floats, we made it a priority to keep assembly as quick and simple as possible.
Our EZ-LOCK Float is a 5"x 9" self locking float with a twist lock design. The design eliminates floats from moving on a rope while using no hardware — making your life easier. Normally, other swimming pool rope floats require stoppers or other hardware, otherwise the floats will slide around on the rope. But our innovative design means the floats can quickly adhere to a rope and stay in place — no extra hardware needed.
Materials and Construction
When buying swimming pool rope floats, you've got to take into consideration what the product is made of. Will the chemicals of the pool water slowly deteriorate the parts, causing it to break down and malfunction? Or are the parts made of materials that can withstand the gradual wear and tear of harsh chemicals and environments?
When you make this purchase, we know you don't want to have to make it again for as long as possible. You want to get your money's worth. That's why our EZ-LOCK Floats are made of linear polyethylene and treated with LifeSpan+ for durability and longevity. What does that mean, exactly? LifeSpan+ makes the plastic resistant to chemicals and UVs from the sun. This prevents the plastic from breaking down and fading from long-term exposure to chlorine and sunlight.
Rope floats are an important part of your pool, making this a purchase you shouldn't take lightly. Make the right investment on a quality, easy-to-use product now so you don't have to spend money (and time) on it again in the near future.
Learn More About Swimming Lane Lines from Competitor Swim
Competitor Swim® understands the importance of following FINA guidelines for competition swimming. All of our lane lines are custom built by hand with pride, passion, and expertise. Every Competitor Swim® Racing Lanes is manufactured and assembled in the USA and customized for your specific needs. Contact us to learn more.