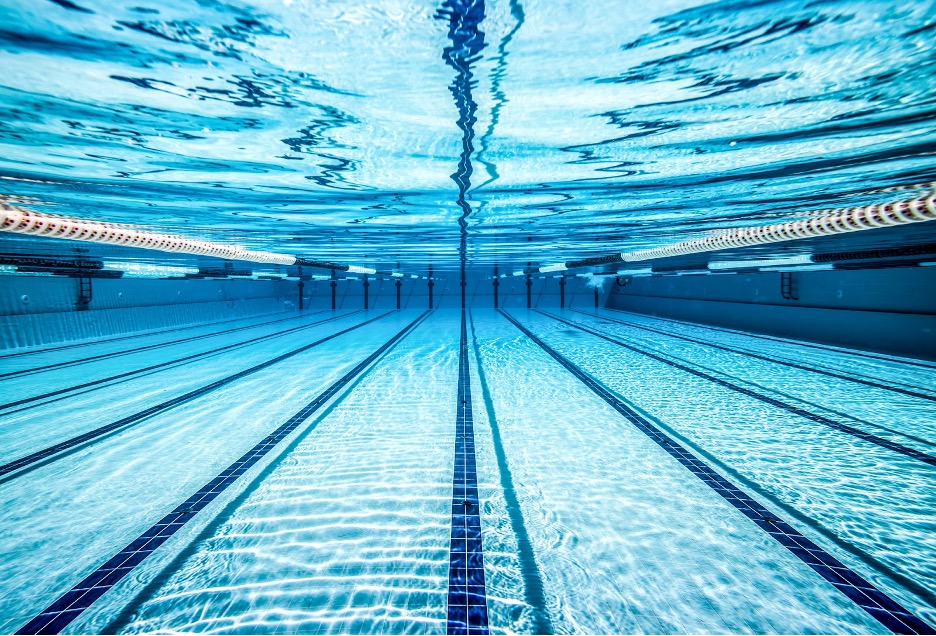 When swimmers compete, they can't be slowed down by trying to find their location in the pool or risk hitting other swimmers along the way. That's why in pools made for competitive swimming, lane line markings exist to help swimmers gauge where they are in the water. But what are the different types of swimming lane line markings and what do they mean? Let's dive in.
3 Types of Swimming Lane Line Markings
High-level swimmers often practice in the same pool but travel around to different locations for competitions. Recognizing the following swimming lane line markings ensures swimmers can stay confident no matter what pool they are competing in at the time.
1: The Centerline
In competition-ready swimming pools, there is a line on the bottom of the pool that runs down the center of each lane. This centerline serves to ensure swimmers are in the proper position in a lane when multiple people are using it at once. During multiple laps, swimmers start on one side of the centerline, and then once they reach the end of the pool to turn around, they move to the other side.
2: T and Target Line
Approximately 15 feet from the wall of a pool, the centerline ends in a T shape. At the very end of each lane is a plus sign marking, or the target line, centered on the wall. These markings are designed to help competitive swimmers quickly gauge how close they are to the wall so they can easily navigate a turn without injury.
3: Contrasting Rope Colors
Every competition pool relies on racing lane lines to keep swimmers in their respective lanes and ensure the water stays calm. While lane lines can be any color, a contrasting color is used for the 15 meter marker to clearly indicate the resurfacing point. Additionally, each lane line has a different color to mark the last 15 feet to help swimmers see that they're approaching the edge of the pool.
How Swimmers Keep Track of Lane Line Markings
For competitive swimmers, gauging their location in the pool is critical. Swimming lane lines on the surface of the water and the centerline on the bottom of the pool are a great start to helping swimmers be at the top of their game. Other things that aid swimmers in keeping track of where they're located in the pool include:
Efficient pool lighting: Some competition pools are equipped with underwater lighting, which aids the visibility of swimming lane line markings. Other pools offer bright overhead lights that help swimmers see necessary marks in the pool.
Competition swimming goggles: Goggles are essential for keeping water out of swimmers' eyes while also helping to enhance their visibility underwater. Finding lane lines would be challenging and identifying colored floats on lane ropes would be too difficult without a quality pair of goggles.
Get Your Pool Competition-Ready With Competitor
Competitor offers a full selection of swimming lane lines, rope floats, storage reels, and more to help your swimmers succeed. All of our products are custom-built by hand with expertise, pride, and a passion for swimming sports. Our competitive swimming lane lines and other products are built to last and assembled in the USA. Need some help making the right choice? Contact us to find the swimming gear you need for your competition pool.