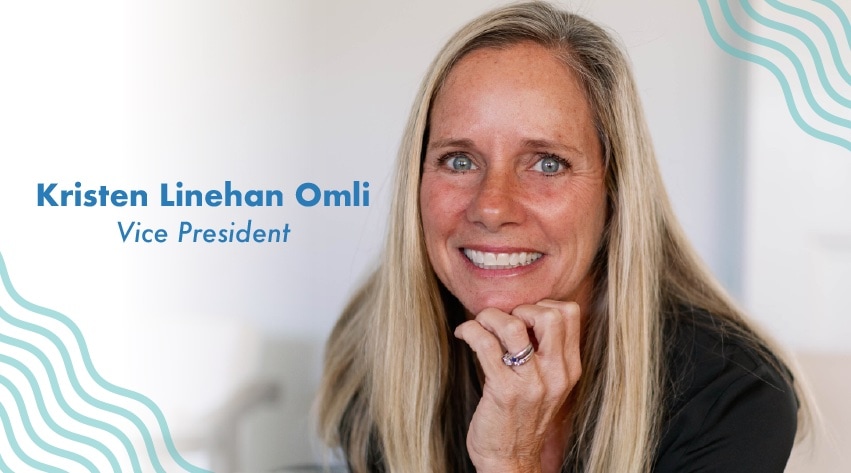 Competitor has named Kristen Linehan Omli as Vice-President. Kristen previously served as the Director of Marketing for eight years, bringing with her a long and highly-acclaimed career in swimming and expert knowledge of the sport to Competitor. 
"We are all excited to congratulate Kristen on her promotion to Vice-President," says Brad Underwood, President of Competitor. He goes on to say, "Besides her expertise as a past elite swimmer, she has truly improved Competitor in all areas of the business."
In her new role with Competitor, Kristen will have an expanded role in the day-to-day operations of the company, and she notes, "will include more interaction with my incredible teammates at Competitor!"
As Vice-President, Kristen is most excited about the opportunity to help continue the growth of the industry leader in aquatic deck equipment. "Under Brad's leadership, we will continue to strive to grow our existing market share through the development of new products."
Originally introduced at the 1968 Summer Olympics, Competitor lane lines have been proudly been the choice of 10 of the past 14 Olympic Games and are the official lane lines of the NCAA and USA Swimming.
As part of the University of Florida Women's Swimming and Diving Team from 1988 through 1991, Kristen brings a swimmer's perspective to the company, which emphasizes the needs of the swimmers when it comes to product development. Underwood recognizes, "Her dedication and leadership at Competitor are extraordinary. Our business would not be where it is today without Kristen."