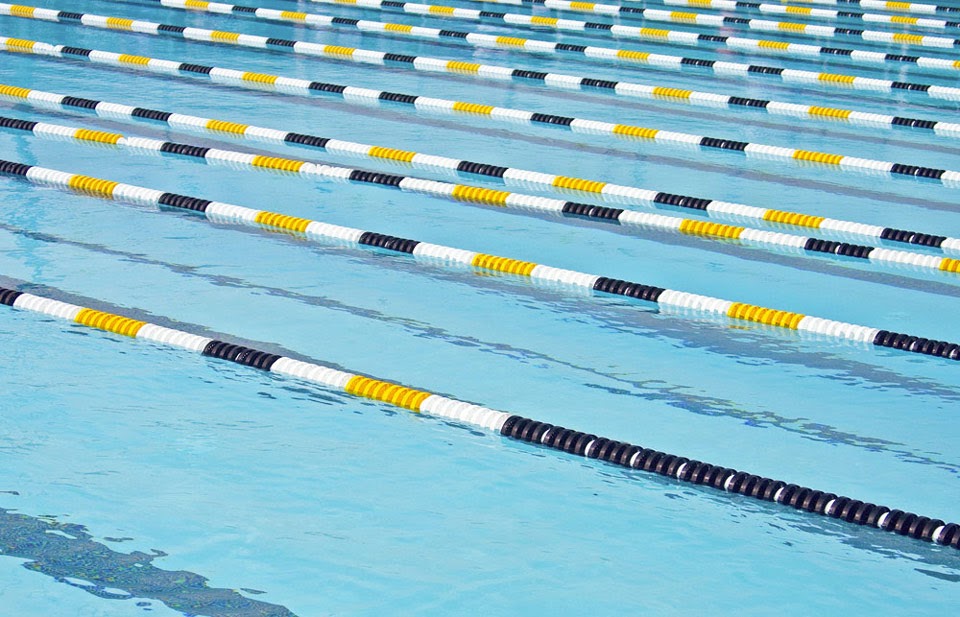 When you take the time and money to invest in swimming pool lane lines, you want them to last for years to come. You want them to look great and function well. In order for that to happen, you must take care of them. Cleaning lanes is critical in stopping the deterioration process, so you should clean them periodically and store them properly when not in use.
So, how should you clean your racing lines? Remember that as they sit atop the water, they are constantly coming into contact with harsh pool chemicals like chlorine. By cleaning your equipment, you ensure the longest life possible. Just follow these easy steps.
Step 1: Create or purchase a mixture of clean water and sodium phosphate.
No need to purchase fancy, expensive cleaners. Simply mix fresh water with sodium phosphate. The sodium phosphate acts as a detergent to clean the swimming pool lane lines. And remember: Never use pool water for this mixture. Even though the pool water looks clean, the harsh chemicals can derode the racing lanes over time.
Step 2: Using the water and sodium phosphate mixture, wipe the lane lines down using a clean cloth.
You can pour the mixture over hard to reach areas of the swimming pool lane lines. On the areas you can see and reach, wipe with the clean cloth.
Step 3: Rinse the swimming pool lane lines with clean water.
Wash away the water and sodium phosphate mixture with fresh water. Again, never use pool water during the cleaning process. It will leave chemicals like chlorides on the lane lines, which can deteriorate them over time.
Step 4: Store lanes with a cover over them to help keep harmful ultraviolet (UV) light rays away.
This requires pulling the lanes out of the pool every day, which may seem like a hassle in the short term. Remember that this maintenance can make the difference between getting three years or five years of performance from the lanes. We recommend using the Competitor® Stor-Lane® Reel with cover, which will help prolong the life of your lane lines.
Luckily, Competitor® Stainless steel cables have a vinyl coating to help protect lane lines from excessive wear. But it's still smart to clean and store your swim lane lines to protect them and keep them functioning properly for years to come.
Another tip to remember for racing lane maintenance is to always add chemicals to the pool water as far away from the stainless steel equipment as possible. Competitor racing lanes are attached to the pool wall using a stainless steel spring at one end, and a stainless steel and bronze ratchet reel at the other for proper tension. To keep your racing lanes strong, functionable and great-looking, keep the pool chemicals from making direct contact with the lanes as they are added to the pool water.
Custom Swimming Lane Lines from Competitor Swim
Competitor Swim® believes each and every lane should be built specifically for each customer. All of our lane lines are custom built by hand with pride, passion, and expertise. We take great pride in the fact that all Competitor Swim® Racing Lanes are manufactured and assembled in the USA. Contact us for more information.