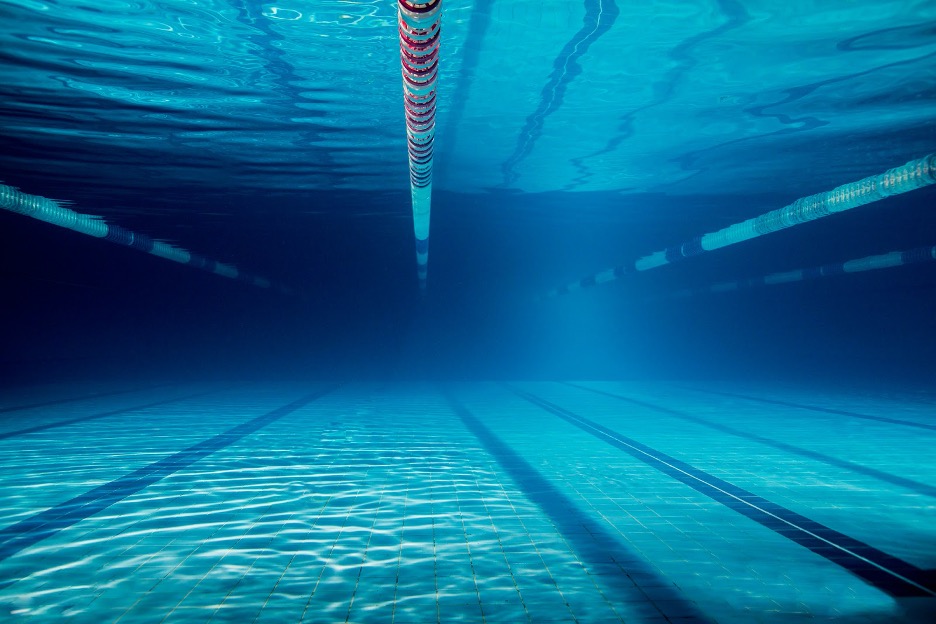 When it comes to swimming pool dimensions, the options are endless. Just type "swimming pools" into Google Images and you'll find thousands of pictures of pools, each one with its own uniqueness. Competitive lap pools come in many different shapes and sizes, too.
It all depends on what you plan to use your swimming pool for, as well as the type of swimmers who will use it. This includes:
Competitive swimmers
Water polo players
Children's swim lessons
Lifeguard training
Aquaerobics
FINA (The International Swimming Federation) provides guidelines for swimming pool dimensions that are required for competitions. This is especially important if your facility plans to host competitive swim races.
Competitive Swimming Pool Regulation Sizes
There are two regulation pool sizes in the world of competitive swimming:
Short Course Pools – 25×18.29 meter min, with 6 or more lanes
Long Course Pools – 50×25 meter, with 8-10 lanes
Keep in mind that the lane lengths must be exact with only a tolerance against length by minus 0mm and plus 30mm. For pools to be considered "fast" and acceptable for high level meets, the length of each lane with touchpads should be well within the maximum tolerance allowance.
Water Polo Pool Dimensions
If you're planning to host water polo matches at your facility, there are regulations for pool sizes. FINA-approved matches require a 30×20 meter pool for men and a 25×20 meter pool for women. Most regulation water polo pools are at least 6 feet deep.
Other Common Swimming Pool Dimensions
Most pools used for lap swimming are 25 yards long (75 feet). This includes pools for college and high school swimming competitions, as well as most recreation pools and neighborhood pools. Other common pool sizes include:
50-meter pool – This is considered an "Olympic-size" pool and has around 500,000 gallons of water. The depth must be at least two meters and it should have 10 lanes measuring two and a half meters each.
25-meter pool – Slightly longer than the 25-yard pools, these pools are typically used for international competitions.
33 ⅓-meter pool – This specific pool size is hard to find and is considered to be regulation size for water polo competitions.
In general, the average size of an in-ground rectangular swimming pool is 10×20 feet for smaller pools and 20×40 feet for larger pools. As you consider the sizing, think about how many people will likely use the pool at the same time. You don't want it to get overcrowded. Also, consider what the pool will be used for — children at play? Aqua aerobics? Swimming laps for exercise? Think about the purpose and intended audience when deciding swimming pool dimensions.
For lap pools used in competitive swimming, certain guidelines must be followed in terms of dimensions. The same is true for water polo competitions. Outside of these, however, your pool size is ultimately up to you. The main guideline to follow: Lap pools are almost always at least 25 yards long.
Learn More About Swimming Lane Lines from Competitor Swim
Competitor Swim® understands the importance of following FINA guidelines for competition swimming. All of our lane lines are custom built by hand with pride, passion, and expertise. Every Competitor Swim® Racing Lanes is manufactured and assembled in the USA and customized for your specific needs. Contact us to learn more.