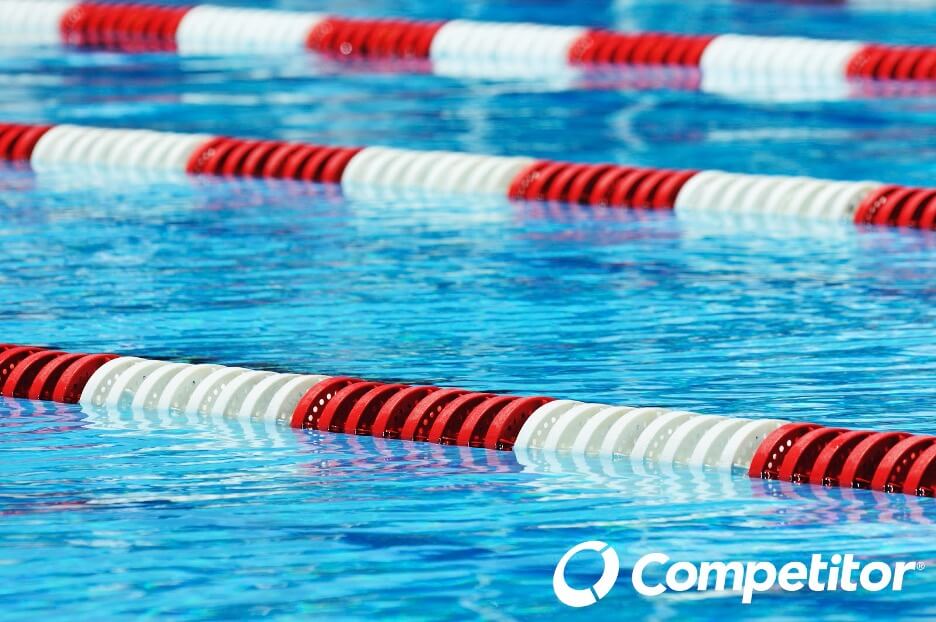 Not all pools are the same. Even rectangular-shaped lap pools can vary in size, meaning the pool lane lines they require may vary, too. How do you know what to purchase when you need racing lane lines for your pool? Other than knowing your pool measurements, how can you create custom racing lane lines quickly, easily, and accurately?
In this custom swimming pool lane lines guide, we'll walk you through, step-by-step, how to use our Lane Wizard to build your new lane lines. You'll see how easy it is to determine exactly what you need when it comes to racing lane lines.
As you begin the Lane Wizard, you'll be asked to provide an email so we can send you your lane diagram. Enter your:
Name
Organization
Email address
Phone number
Then click 'Next'.
Step 1
Enter a project name. This can be anything that helps you quickly identify the pool or facility for which you are ordering racing lane lines. Next, select your lane type. You can choose between:
4″ Racing Lane — Individual discs measure 4 inches in diameter and consist of a series of 5 fins projecting from the center hub.
6″ Gold Medal Racing Lane — These racing lane lines consist of a series of 6" plastic discs and donuts strung on a vinyl-coated 3/16ths inch stainless steel cable
Next, choose a lane option:
Standard Lane
Disconnect Lane — A disconnect lane line is used for different pool lengths, saving money and storage space
Step 2
Select a lane length. You can determine this by measuring the length of your pool. Options may range from 25m, 50m, 60', or 75'. Note that the total Lane length is always from one pool wall to the opposite pool wall. If your lane line goes beyond the touching point of the walls and spans your gutter, you will need extension hooks.
Check whether or not you'd like to use backstroke markers. This option is automatically checked in the Lane Wizard, so deselect it if you don't want backstroke markers.
Choose the colors for your racing lane lines. If you hover over a color, you can preview what it will look like in the dynamic racing lane line photo. Make sure to click the color to select it.
Step 3
Check the box to customize your end lengths if you'd like. Otherwise, Competitor Swim builds all lanes with 15 foot ends by default. Type any special instructions you want to clarify before finalizing your racing lane lines.
Submit
Before you submit your customized racing lane lines, take a moment to review all of your selections and ensure they're correct. Once you've reviewed, press 'Select'.
This will submit your Lane Wizard selections to the Competitor Swim team, who will contact you with your custom lane diagram.
That's it! It's that simple to find your custom swimming pool lane lines.
If you have any questions or difficulties using the Lane Wizard tool, let us know. We're here to help.
Learn More About Swimming Lane Lines from Competitor Swim
Competitor Swim® understands the importance of following FINA guidelines for competition swimming. All of our lane lines are custom built by hand with pride, passion, and expertise. Every Competitor Swim® Racing Lanes is manufactured and assembled in the USA and customized for your specific needs. Contact us to learn more.